Feritech Global has announced the launch of a new product which is expected to create a step change in subsea geotechnical surveying. The Sealance brings the various functions required for geotechnical surveying together in one streamlined product, enabling significantly reduced timescales for projects.
The Sealance is an adaptable survey device offering simultaneous deployment of up to three geotechnical tools. It offers the most comprehensive range of equipment currently available on the market. Sampling can be achieved using the two powered feed systems, coupled with any two of the following tools: Vibrocorer, Cone Penetration Testing equipment, push corer or rotary coring drill. The Feritech heat flow system can also be deployed simultaneously.
Rob Ferris, MD of Feritech Global, says: "The new Sealance benefits from a bespoke twin tool deployment system with additional integrated heat flow, the first of its kind. Because two tools and heat flow can be deployed simultaneously, this greatly reduces the length of time needed to complete a site survey, especially in deep water."
"Of course, reduced project time also leads to very significant cost savings. With the cost of hiring a vessel running anywhere up from £20,000 a day, saving several days on a project immediately delivers real cost reductions. We also expect that the Sealance will be smaller, lighter and less expensive than its competitors. The impact of this product on the geotechnical surveys market will be huge, delivering a step change in efficiency."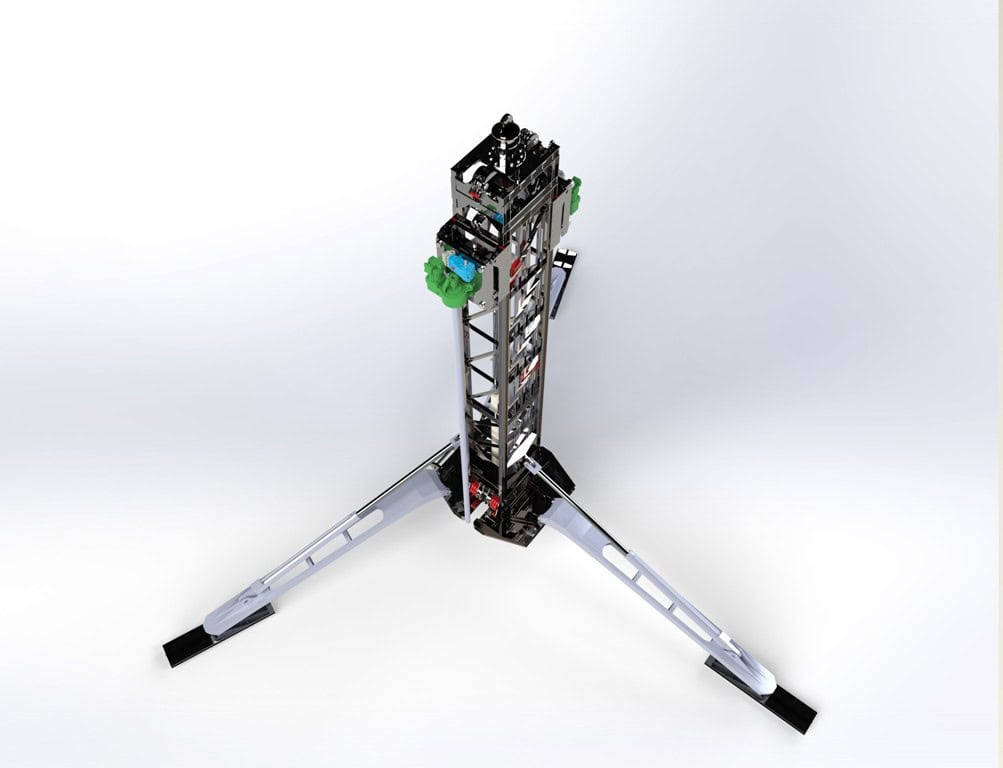 Rob Ferris adds: "The Sealance will be a real gamechanger in specific areas of geotechnical surveying, such as for cable routes and pipelines."
Feritech is a leader in geotechnical surveying and has worked for clients around the globe, including recent projects in Australia and West Africa. The company also designs and manufactures innovative products and opened a new £3 million Innovation Centre near Falmouth in Cornwall this year.
The Sealance will be available from Feritech Global from September 2022 and can be pre-booked for projects.
Rob Ferris says: "We believe the Sealance will completely redefine the way geotechnical surveys are approached in future. This is truly disruptive technology and paves the way for our next exciting development, a range of autonomous products within our portfolio."
About Feritech Global
Established in 2012, Feritech Global Ltd is a solution provider specialising in designing and building products that are used in extreme marine environments. Feritech Global built its reputation by carrying out marine geotechnical surveys. It provides vital information for clients who want to build installations out at sea, such as wind turbines, oil pipelines, or undersea cables.
Feritech equipment is designed and built at its own facility. Feritech offer sales and rental of equipment for offshore engineering as well as providing engineering teams to deliver geotechnical surveying and engineering operations around the world. Having gained a reputation for tackling very challenging projects in harsh environments, this has created demand for Feritech's advanced engineering skills across a range of different areas, including aerospace and telecoms.
For more information, please visit www.feritech.com