The catamarans will operate under the flag of ATTICA GROUP, buyer of the vessels and the main provider of ferry services for passengers and cargo in the Eastern Mediterranean Sea.
Aero 1 Highspeed is the very first vessel of Brødrene Aas newly introduced AERO concept, featuring aerodynamic and energy efficient design, accompanied with lightweight carbon fiber trademark construction.
A SIGNIFICANT UPGRADE – FOR BOTH PASSENGERS AND THE ENVIRONMENT
The extremely light construction of carbon fiber contributes to a reduction of fuel consumption and air emissions.
– We are very pleased and proud that our vessels will soon be sailing in the demanding Greek Seas trusted by one of the largest European ferry operators,

Tor Øyvin Aa, CEO of Brødrene Aa said.
The new, state-of-the-art Aeros boast an ultra-modern design and innovative features that will significantly upgrade the travel experience for the over 3 million passengers travelling annually on the Saronic routes.
"In these challenging times, Attica Group remains focused on providing first class sea transport services to our passengers, with new, innovative and more environmental friendly vessels, to the benefit of our islands and their people and to the Greek tourism and economy".

Upon delivery of the new AERO 1 Highspeed, Mr. Spiros Paschalis, CEO of Attica said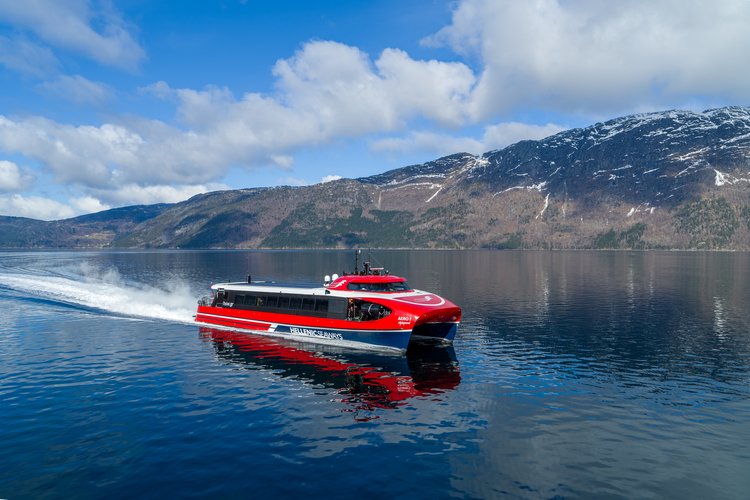 THIS IS AERO 1 HIGHSPEED
Aero 1 Highspeed is with its 36 length meters and 9.7 width meters, the first of three Aero catamarans ordered by Attica. With a full load, it will be able to maintain a maximum speed of 32 knots.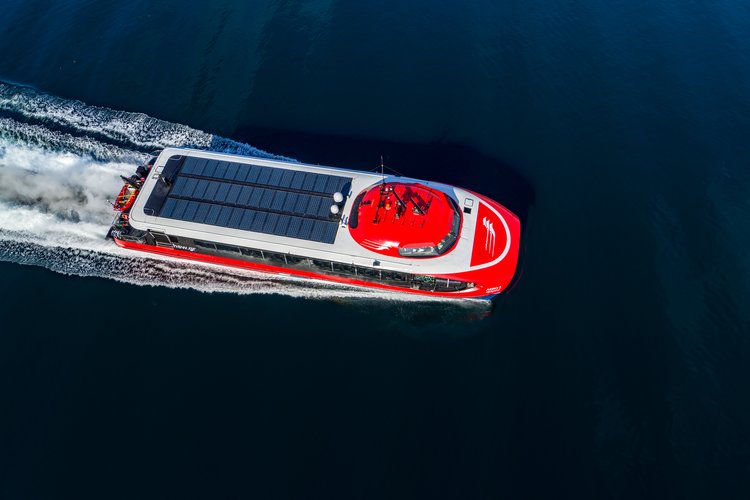 The interior is designed with a focus on comfort, even in rough seas. The spacious passenger accommodation area has large windows, providing excellent view and ample natural light. It also has special provisions for the facilitation of passengers with reduced mobility and dedicated area for bicycle transportation.
ABOUT ATTICA GROUP
The Attica group is currently operating 32 vessels in total, which provide modern and high quality transportation services in Greece and abroad. The Group's vessels travel in 4 countries, to 60 unique destinations, connect 71 ports and transport over 7 million passengers, 1 million private vehicles and 400,000 freight units annually.