Baltic Workboats is delighted to announce that we have signed a contract with Laurentian Pilotage Authority for delivery of the PILOT 17 WP pilot boat. The vessel will be based on a 17-meter wave-piercing pilot boat design delivered to Poland at the end of 2020.
PILOT 17 WP is a highly capable and ergonomic vessel with ice-going capability and top speeds over 25 knots. The vessel also features IMO III exhaust system to reduce NOx emissions. The PILOT 17 WP is scheduled for delivery in the first half of 2023.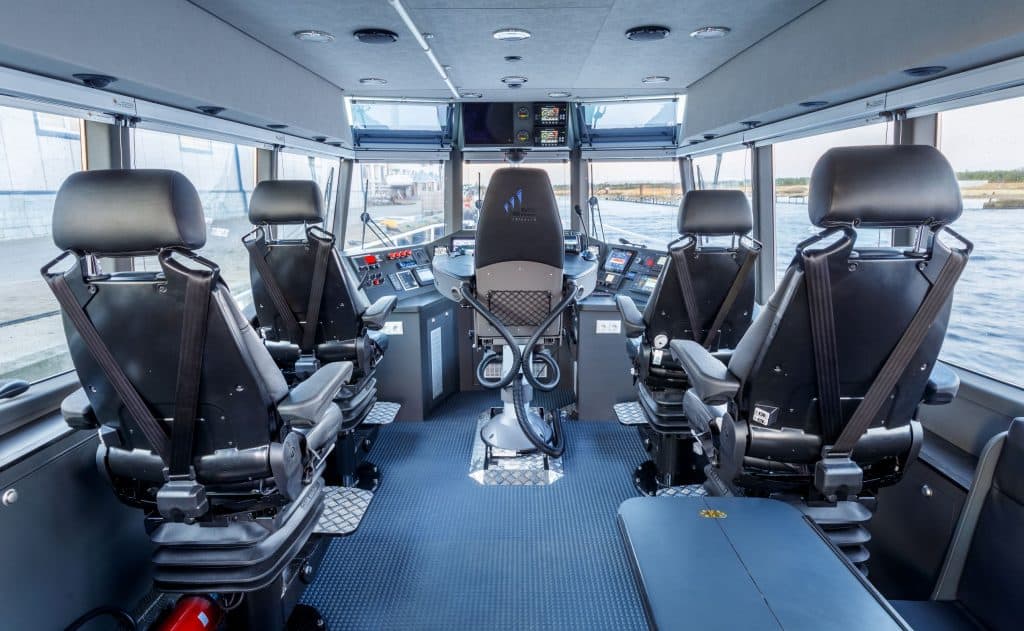 PILOT 17 WP
17m Baltic wave piercing, self-righting pilot boat. Boat is designed for superior seakeeping at high sea states, minimum vertical accelerations, fuel efficient at high speed and low noise and vibration levels.
Main dimensions
Length LOA 16,99 m
Breadth 5,6 m
Draught 1,45 m
Power 1102 kw
Speed 31 kn
Range (estimated) 300 nm
Propulsion
Engine Volvo Penta D16
Gearbox ZF665