AISTER has built two units for the recovery of possible oil spills in the Panama Canal outfitted with LAMOR equipment, large deck loading capacity and a layout that seeks the greatest comfort for the crew.
AISTER's two Oil Spill Response Vessel (OSRV) for the Panama Canal Authority will be part of its protocol of action, intervention and response to possible accidents and spills in the canal area. This construction is the result of collaboration with the Panama Canal Authority, LAMOR & Altum Engineering; giving rise two unique vessels, of specific and optimized design, of high quality and reliability.
The Oil Spill Response Vessel (OSRV) is 12.5 m LOA and 4.2 m BOA and is currently being assembled after the completion of the aluminium and paint work.
These boats are designed to provide a rapid response to emergencies, with immediate enlistment. Moreover, these OSRVs are ideal for working in port spaces given their size and equipment.
10 TONS OF CRUDE OIL IN 15 MINUTES
The collaboration with the first level supplier LAMOR has allowed AISTER to provide the best technology available for the two Oil Spill Response Vessel (OSRV). Each ship is equipped with a spill storage tank of about 13 cubic meters that is fed through a collector in the bow that collects oil spills or derivatives both heavy and light, as well as high viscosity.
Although it depends on the type of fuel, the equipment is capable of storing 10 tons of crude oil in the tank in fifteen minutes and it takes the same time to empty the contents into the quay. Moreover, the efficiency of the system guarantees a presence of water of less than 5% in the tank.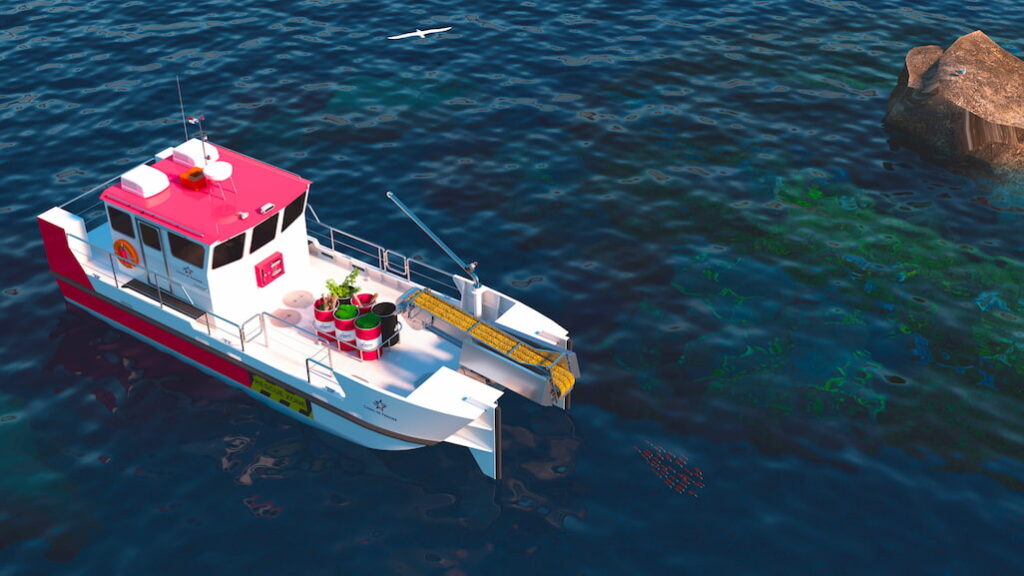 EQUIPMENT AND ANTI-POLLUTION BARRIERS
The design of the Oil Spill Response Vessel is designed to leave a wide free space on deck to carry both equipment and anti-pollution barriers as well as a davit with a half-ton capacity for launching the protection elements.
This space on the deck even allows for the transfer of containers for the deposit of solid waste.
The ship complies with Bureau Veritas standards as well as in several aspects with American regulations: USCG (US Coastguard) and ABYC (American Boat and Yacht Council).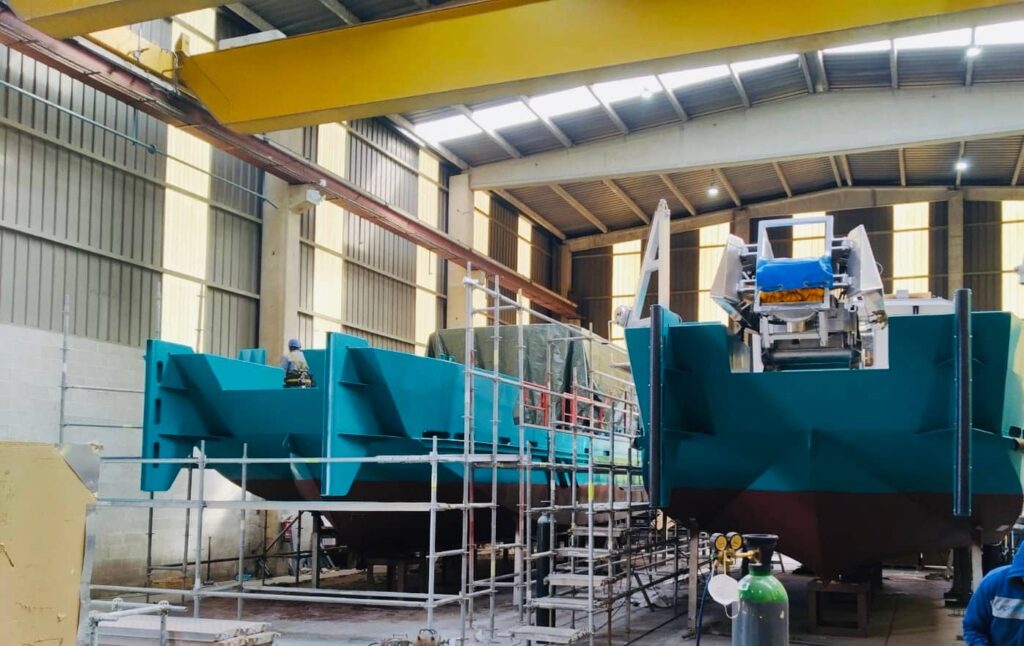 WORKBOAT EXPERIENCE
AISTER's first experience with workboats focused on cleaning and waste collection began 10 years ago with the pelicans and the construction of five units type Garbage and Oil Collector, which are now operating in Spain. This experience in this type of product has evolved into the high-end Oil Spill Response Vessel.
ALUMINIUM SHIPYARD
AISTER we are an aluminum shipyard, located in the Ria de Vigo specializing in the construction of aluminum boats, which offers custom designs that meet the needs of our customers, with a team with extensive experience in the maritime industry. Know some of our last projects built HERE.