Propspeed, leading innovator of underwater foul-release coatings, announced today that its foul-release coating has been applied to the Icard Maritime 197-passenger tour boat, Hélios.
The Hélios is an innovative hybrid-powered boat that allows passengers to discover the Calanques National Park without any noise pollution thanks to its electric engine system. As part of its mission to help preserve the pristine environment of the Calanques, Icard Maritime designed and developed this diesel-electric boat, which first had Propspeed applied in 2021. Following the application of Propspeed, Hélios experienced an increase in speed and reduced fuel consumption.
"Before Propspeed, we consumed 180.74 liters per hour and this year we consumed an average of 153.56 liters per hour, which represents a little over 15% savings," says Renaud de Bernard, CEO, Icard Maritime. "Usually, we have a loss of speed at the end of the season – this season, we had no loss. We are very satisfied and will renew the application."
"We're very excited to have been selected by Icard Maritime for application to this unique vessel," said Clint Jones, Commercial and Defence Sales Director, Propspeed. "We are proud to have them join our growing list of satisfied commercial customers and are confident that they will continue to see the positive impacts of the fuel savings and reduced maintenance that Propspeed products provide commercial fleet operators."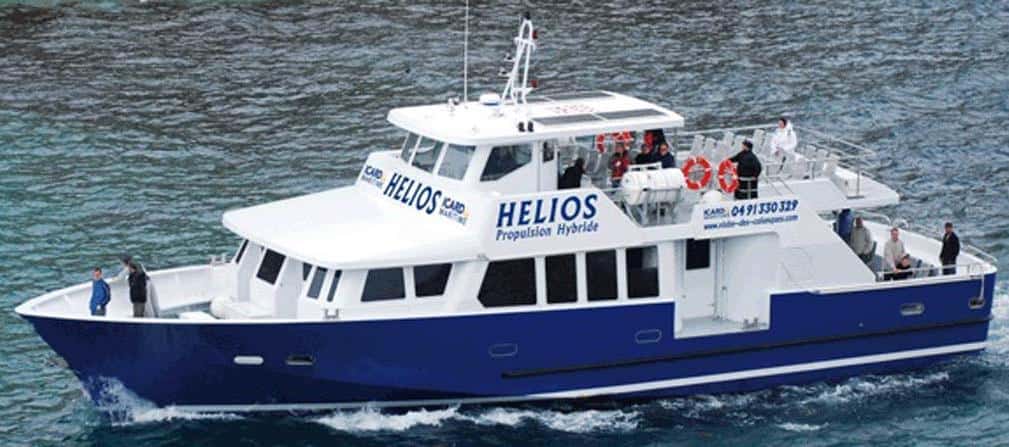 The story of Icard Maritime began in 1984, when Jean-Michel Icard started transporting food and supplies between Marseille and the Frioul islands with his boat the Lou Gabian. A few months later, a second boat, the Vaillant, joined the adventure to help transport materials for the restoration of the Château d'If, the 16th-century island-fortress off the coast of Marseille. Icard Maritime kept expanding its services, and today it features a fleet of five vessels. This "little" company is now a major part of the Marseille maritime transport landscape, and it has become a significant contributor to the metro area's economic and touristic development.
Propspeed products include Propspeed for running gear and any underwater metals, Foulfree for transducers and Lightspeed for underwater lighting. For more information on Propspeed or its premium coatings, please visit www.propspeed.com/commercial.